It's time to learn more about people in the background
Meet our valuable Outreach project members, who work hard to prepare this project for you. Explore their short bio and if needed contact them or follow them on social networks. Our team members come from all around the world and are highly qualified professionals in different fields and usually also amateur astronomers. You can send them a message via the Contact page too, just state for whom the message is and we make sure it will reach them.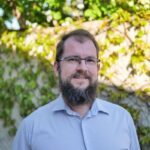 Radim Stano
Project lead & DACH+Scotland Coordinator
Radim is an IT professional and amateur astronomer with a focus on lunar, solar and planetary photography. He holds a BSc degree in electronics. He has been a member of the GMN for 3 years operating 3 meteor cameras and he is also a member of The Astronomical Society of Edinburgh. He is passionate about science, especially astronomy, astrobiology and mathematics, technology and education and prefers cross-disciplinary projects like the GMN and the GMN Outreach project.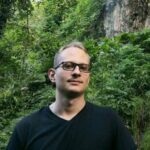 Denis Vida
Guarantor & Global Meteor Network founder
Denis is a Meteor physics postdoctoral researcher at Western University, Canada. He leverages his formal training in computer science to apply AI and machine learning methods in his work. He is passionate about introducing AI to astronomy. He is the founder and coordinator of the Global Meteor Network, an open-source project which has over 1000 cameras worldwide and that aims to observe every accessible meteor.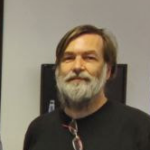 Horst Meyerdierks
Author
Horst Meyerdierks is a retired Linux and network administrator from the Royal Observatory Edinburgh. He has been an amateur astronomer since aged 14, obtained a PhD in astronomy from the University of Bonn and then worked for a few years as application programmer for UK astronomy.